Ed and I (Sara) met through skiing but quickly discovered a deep mutual passion for sustainable farming. We both feel a strong connection to our community, and were ready to combine our diverse experiences working for farms across the globe into our own unique, independent adventure. We bought our property in the fall of 2014 with the vision of producing fresh, natural food for ourselves, friends & family, and eventually the Wood River Valley community.
I grew up in the Wood River Valley, and was introduced to agriculture and sustainability in Harry Weekes' Advanced Biology class at The Community School. In college, I immersed myself in the world of sustainable agriculture, interning on a local sheep and cattle farm and leading the student local food group. After graduating, I traveled and farmed across South America for 8 months before returning to the Wood River Valley. Growing up, I never would have guessed I would become a farmer in my own home town- but there is no place I would rather spend every day working in the beautiful outdoors while contributing to a community that means so much to me.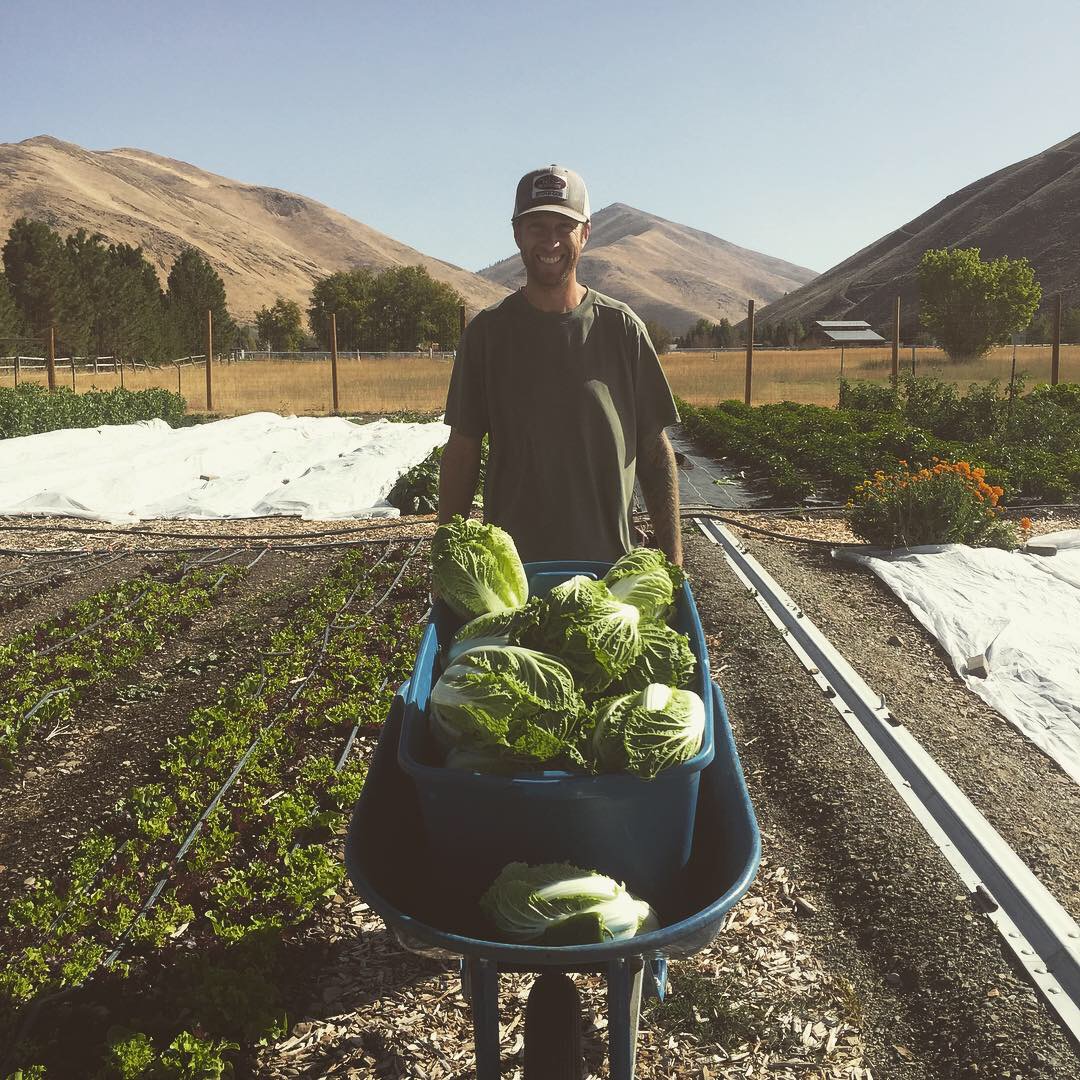 Ed has family farming in his blood. Ed's grandparents were dairy farmers in upstate New York, and he was greatly influenced by their stories of farming as a child. After a brief stint in the New Jersey grunge rock scene, Ed moved west to attend the University of Montana, where he helped develop the student farm. For five years, Ed managed meat and dairy farms in Washington state during the summers while migrating to the Sawtooths to ski guide during the winter seasons. Eventually, the mountains (and Sara) wouldn't release their grip on him, and Ed made Blaine County his full time home in 2012.
When we are not farming, we love to go rafting, camping, fishing, hiking, mountain biking, and snuggle with our dogs Olive and Arlo. Even if we can just get out the back door for an evening picnic or weekend adventure, we like to spend as much time enjoying the surrounding natural beauty as possible.